Unlock Your Retail Potential: Become a wholesale partner with Vidux Wholesale
Wholesale supplier of Health & Personal Care, Grocery, and Beauty & Barber Products
Are you ready to take your retail store to the next level?
Vidux Wholesale is your gateway to success in the retail
market. As a wholesale partner with us, you gain access to more than 2,000 brands and
over 200,000 top-quality products across three exciting categories:
Health & Personal Care, Grocery, and Beauty & Barber.
Ready to embark on a successful retail journey with us?
Apply for a wholesale account today and unlock the doors to a world of
possibilities. At Vidux Wholesale, we're not just a supplier; we're your partner in success.
Join our community of resellers and start thriving in the world of reselling health and personal care, grocery, and beauty & barber supplies.
Your success is our mission!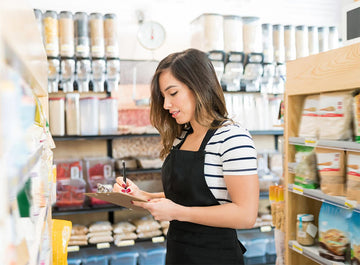 Best wholesaler
"In the last 6 months, after buying from Vidux wholesale, our sales have gone up by 40% while our cost of goods decreased by 30%."
Dean Perry
All Supplements. LA, CA
Excellent Service
"Great distributor to buy from.We love their products, price and top-notch customer support"
Barbra D.
Fresh Ideas, Albany, NY
Lots of grocery options
"I love their large grocery product selection, good prices and fast turnaround. Highly recommended"
Sandy Jones
Oaks Grocery. Miami, FL
Top Barber Products
"If you're looking for top notch barber products give these guys a try. I have never seen such large number of products at very low prices"
Joey A.
Mustang Barber shop. NY, NY
Fast Shipping
"We have been buying from Vidux Wholesale for more than a year.They have great prices & products and ship in about 5 days. Highly recommended"
Sam E.
Alfred Vitamins. Dallas, TX